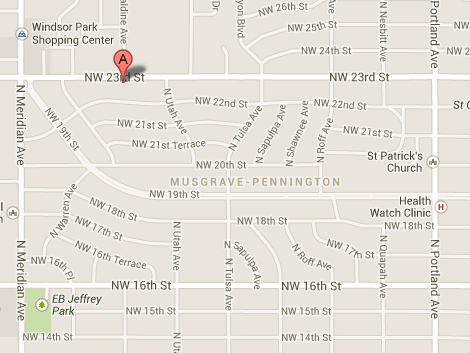 Dandi Pest Control
405-524-PEST OKC
4232 NW 23rd St
Oklahoma City
OK 73107
At Dandi Pest Control of Oklahoma City, OK, we believe that our job isn't done until the pests are gone for good. If you are experiencing an infestation of your home or business, either inside or out of doors, trust our pest exterminators to do what needs to be done.

Unwelcome bugs and animals are not thinking about the damage they might be doing to your comfort, cleanliness, structures or health. They use these things as resources, and tend to do so in increasingly obnoxious ways. From the moths that hang around your overhead lighting to the raccoons that raid your garbage every night, these troublemakers are no one's idea of good house guests.

For more than three decades, Dandi has been providing animal and insect control for residential and commercial properties. We pride ourselves on being leaders in the industry, and hold on to that spot by staying ahead of the curve when it comes to pest control technology, equipment, products and approaches. Going beyond, we use materials that are approved by the EPA, showing that we care about our customer and employees, as well as the planet we all inhabit. We are also members of the Better Business Bureau.
Thinking you might need termite control? The minute you spot one of these little bugs on or in your building, call Dandi. We can halt them in their tracks before they cause serious damage.

Get the best animal and insect control in Oklahoma City, OK, with the pest exterminators of Dandi pest Control. It will be our pleasure to add you to our list of satisfied customers.